King Change Automatic Change Machine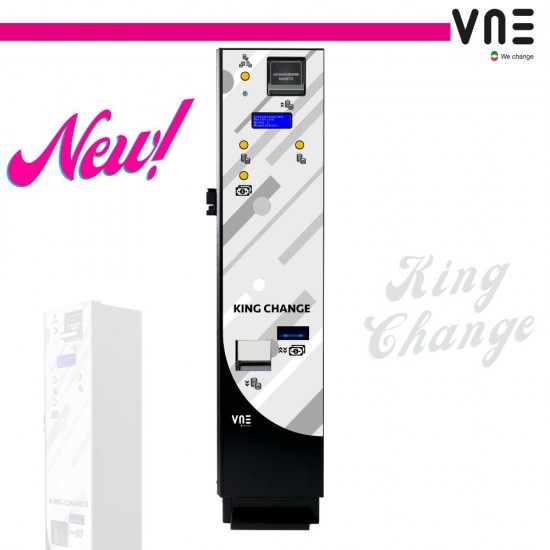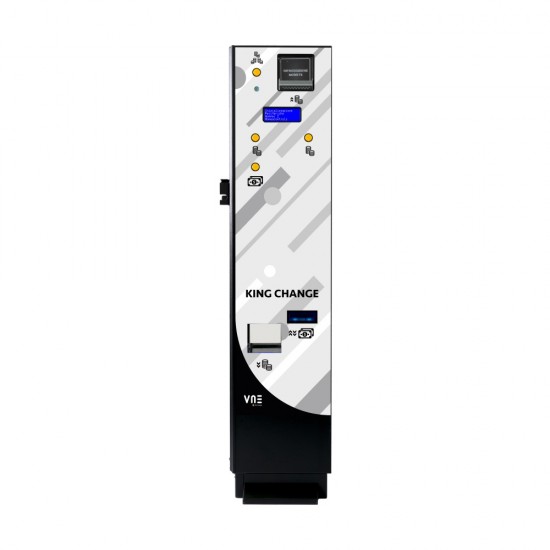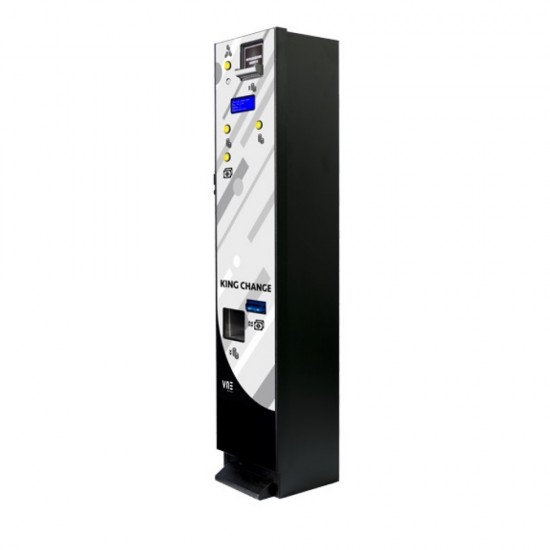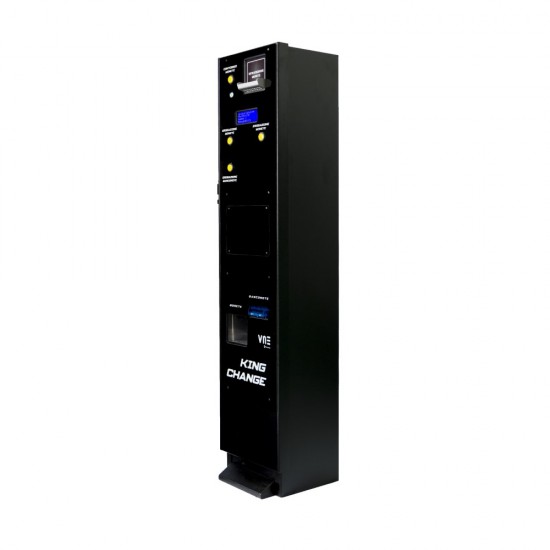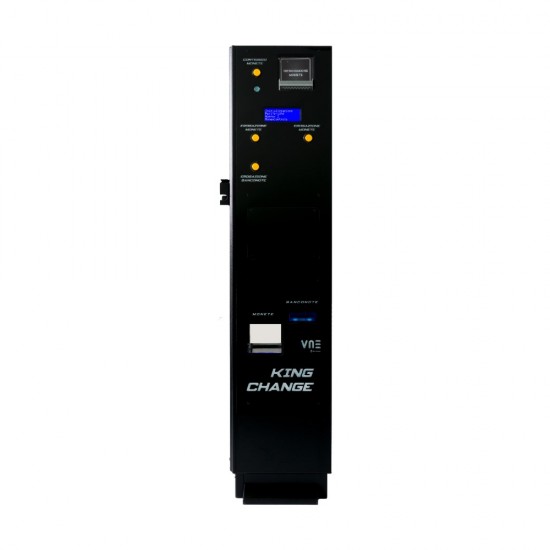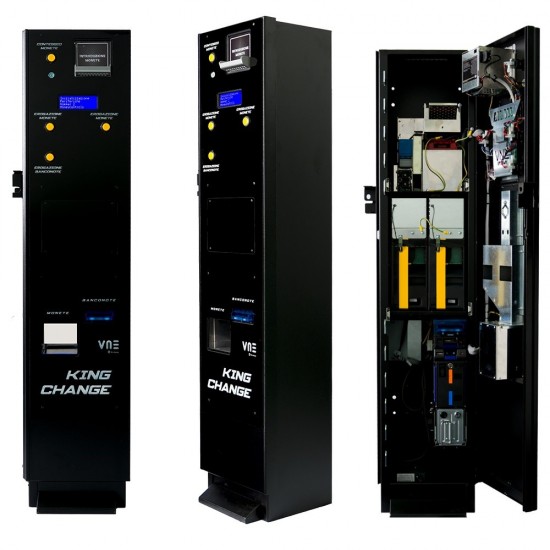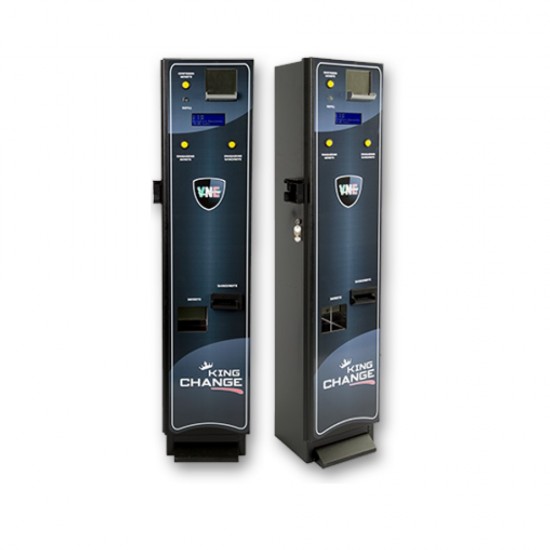 King Change Automatic Change Machine
VNE King Change Advanced coin and token change machine
Coin and Note Change machine, small in size but with high capacity. Accepts coins and notes and can carry out both types of change whether dispensing coins or notes. Coins can be inserted in bulk in a convenient tray and the machine automatically accepts them, counts, validates and sorts them putting them into two belt driven single coin denomination hoppers with high volume capacity. This machine accepts the coin denominations of the coins in the two hoppers whilst other denominations are automatically rejected. By inserting the coins therefore, the hoppers re-fill themselves automatically which thus reduces the need to have an initial change stock. King Change is also able to give two or three banknote sizes that are automatically refilled in the note recycler when the notes are put into the machine. Sizes which aren't given out instead are accepted and kept in a stacker. King Change also has a bill breaker function and can therefore accept bigger notes to be changed into smaller ones. The machine can be managed and controlled remotely using a simple App by installing the remote kit which via an M2M chip with a dedicated Gprs connection with vpn, provides information regarding the status of the machine, stock and it sends pre-programmed alerts for the required information. In addition, via the GPS system, if the machine is moved without authorisation from the chosen location it sends an alert which allows its movements to be tracked and monitored in real time. King Change is a classic column design which allows for the ergonomic heights for introducing and giving out money. Its plexiglass cover on the front door can be customised with various colours and logo designs.

Specifications
Auto-cashdrawer
Security Level
Armoured cabinet: 2.5mm thick. Dual locking system. 10 steel hooks on main door.
Coin denomination
Euro and other denominations.
Coin Capacity
Banknotes: 400 in stacker, 200 in recycler. Coins: up to 6,000 euro-size coins
Additional features of auto-cashdrawer
Banknote recycler JCM iPRO. Coin acceptance system: coin acceptor, discriminator and counting hopper. Coin dispensers: 2 single coin hoppers. Dimensions: 37 x 34 x 161 cm. Weight 70 kg.